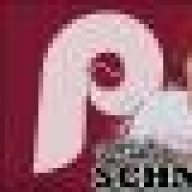 Well-known member
Administrator
1. Please post all of your trades in the trade section.

2. SHIP WITH DC, if you don't, be prepared for chargebacks from those claiming they haven't received items and if someone indicates they didn't receive their end and you have no DC, well, you know who will have a problem.

3. Yes, being a slow shipper does make you a bad trader. Everyone understands that life happens. If you communicate with your trading partner, it makes it easier. IF YOU CANT SHIP WHEN STATED, LET THE OTHER PARTY KNOW!

4. LEAVE FEEDBACK for your trades! It is the only way other traders will know what type of experience you had. You will be doing a service for everyone around you and will make this a far more honest forum. Retaliatory feedback will not be tolerated and will be an easy way to by yourself a vacation from the site.

This will make life easier for everyone and are really simple things to do to improve the trading on the site.

Thanks!