I found this website while searching for info on recognized variations for 1991 Fleer (of all things). It's a comprehensive guide to known variations, from the 40's to the 90's. Not just baseball but also other sports.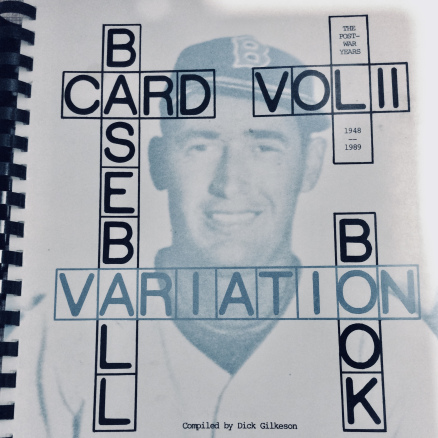 The Most Comprehensive Real-time Variation Guide Updating the Pioneering Works of Ralph Nozaki and Dick Gilkeson.
baseballcardvariationsguidebookvol2.wordpress.com
If you're an obsessive player collector like me, or just demented enough to have have interest in this sort of thing, it is worth a look. These guys are even still selling the original paperback spiral-bound book from 1989! I'm thinking about buying a copy, just because it's obviously a labor of love for these guys, and a reminder of how things used to be before we just googled everything.
For my own collection, two things caught my eye as I perused the set listings.
First thing is a 1996 Pacific Crown Collection unmarked promo for Robbie Alomar. The main difference is that on the 1995 stats listed, the pack-issued card lists 130 games (which is correct) while the promo lists 128 games. I didn't have the promo already, but found one on COMC for $2.
Second thing is mention of 1992 Pinnacle Promos. Apparently these unmarked promos have slight photo cropping variations, or variations in the colored name bars on the front. I haven't spotted this yet on any of my duplicates or online, but will keep looking. Players appearing on promos are Alomar, Thomas, Fielder, Lankford, Mussina, Strawberry, Sandberg, Sierra.