I always enjoyed seeing everyone's additions in the old the weekly/monthly pickup threads so thought I'd start it back up. Feel free to share and show off your new additions.
I'll start it off with a few semi-recent pickups from last year's NT.
Completed these two mini-rainbows. Base /99, Silver /25, Gold /10.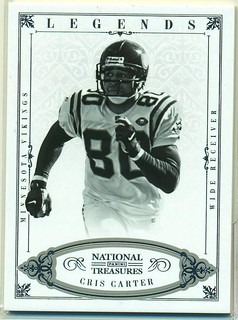 I love the design of this next card and had to wait a while to find one in my price range. IMO Panini did a marvelous job on NT and totally knocked it out of the park with this insert set with a clean design and on-card autos.
#/25