A ton of updates since my last post.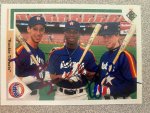 Triple signed Bagwell, Gonzalez, and Rhodes rookie card. I did not get this cheap, but it was worth every penny.
Lance Berkman also signed by Glenn Davis. I am a sucker for multi-signed cards.
Curt Blefary
Bruce Bochy, Mike Fischlin, and Don Pisker (never made the team) signed rookie card.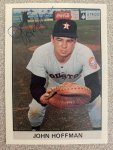 John Hoffman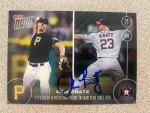 Erik Kratz, through a private signing. This is the only card ever made that shows him with the Astros.
Jeff Leonard
Matt Lindstrom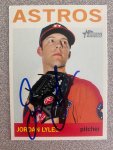 Jordan Lyles. Between him and Jon Singleton, I think we have definitive proof that weed is NOT a performance enhancer.
Tom Martin