I recently just pulled this and since I've never seen the movie and don't really collect stuff like this, I'd like to move it for funds to buy some Mets stuff I need...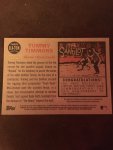 Looking for $100 shipped OBO, would also probably trade for Mets auto needs...
Here are the two comps I found on eBay...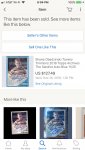 Going to put it on eBay in a few days probably, would prefer to save fees and move it here
Sent from my iPhone using
Freedom Card Board mobile app