I was able to secure 11 boxes at release and probably should have bought more at the retail price of $50/box. It sold out very quickly, in under 10 minutes. This was the first time I was able to buy before the aftermarket prices. I thought about holding or flipping the boxes for a nice profit but what's the fun in that. Here are the main results: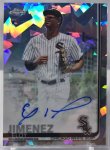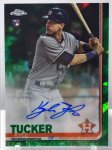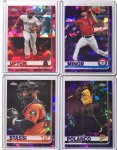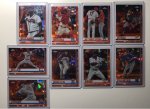 At retail price, it was a fun break but I would not consider buying boxes at aftermarket prices. Instead I would recommend going after the singles that you want.
See anything you like? Feel free to reach out or post in this thread, most are available FS/FT. I also have about 300 base, so if you are looking for player or team lots just let me know.