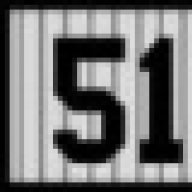 Aug 7, 2008
36,487
14,058
i watched the game last night, what a dud. this team baffles me. they were so good now so bad.
moves that they make resting people before a day off is nuts. they dont make contact, fielding is no better.
ikf and donaldson are not helping. Judge is the whole team, he has been like superman. he cant do it a lone.
now there lead is 6 games!!!! freakin nuts. boone after the game, "we have to play better" he says that all the time.
i just wonder if there is something else going on. sorry for the rant. going to play some music.
Last edited: