Check out this thread for your goals
It's that time of year everyone, to contemplate the year ahead and decide what if anything we'd all like to accomplish. While this thread is meant to be hobby related I won't hold you to it. Be super detailed or as vague as possible, all up to you As for my goals: 1) I have 74 cards on my...
Hello everyone! 2020 has been a crazy year one way or the other. I realize none of us saw any of the last 9 months coming but how did we fare?
To be completely honest. NOTHING changed for me. I still work, possibly more. Stay home and don't go out just as I did before while continuing collecting as usual.
let's take a look at my goals:
1) I have 74 cards on my
Sweet Spot and Sweet Sig want list. I'd realistically like to
get that into the 50's
.
I have had amazing luck this year in being able to find cards I haven't seen in years or at all. My needs list is now at 46 cards!
I was able to finish 2002, 2003 classic, 2005 and 2005 classic as well as finish 2008 up to a certain point of 2 remain remain on the list but no clue if they were made.
As well as some that weren't on my lists but showed themselves and thankfully I was able to add them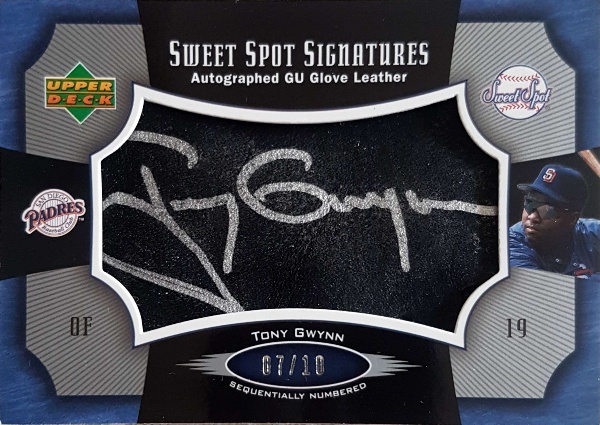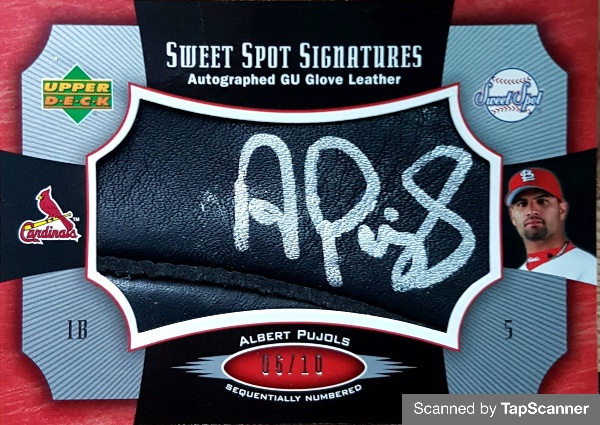 2) Continue my 2004 legendary cuts cut signature endeavor. I currently have 29. I will never get close to completion but get as many as circumstances allow.

Zero Progress on this
3)complete my 2019 Stadium club orange refractor set. currently 9 away and most are available with a few overpriced

1 card away on this Ryan O'Hearn
4) Add a few more RC refractors. Have most of what I want for the time being but still looking to pick up acuna, judge heritage and a few
others
.
Added a couple but Got away from this a little bit. Still need Soto and the 2020 RC's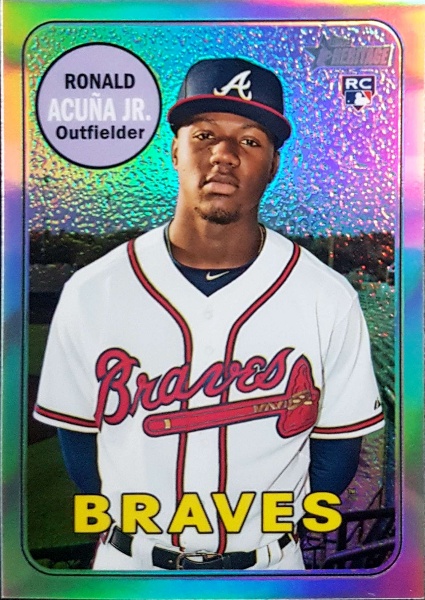 5) continue my trout refractor pc. Topps and bowman chrome with stadium club are my main focus along with past
years
.
Kept at this, Added some Great color from past years as well as some newer ones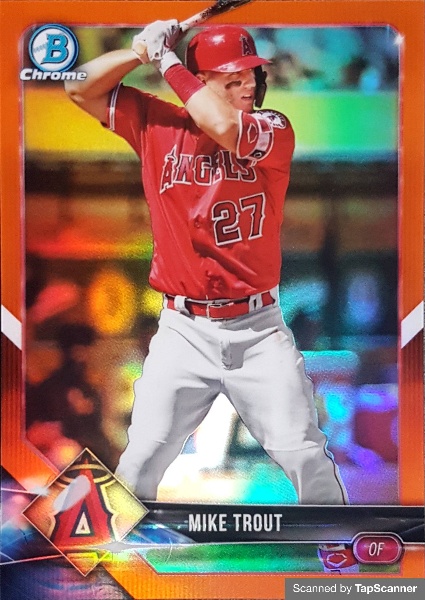 6) add Haniger and griffey autos and patches if anything visually appealing to me comes up at a price I like
.
No progress on the Haniger front. Him not playing this year really quelled that.
I picked up a few Griffey things that I enjoy
After writing that all out that seems like a lot... we'll see
how far I get


After taking the time to go through my albums and create this post, I went well above and beyond any expectations I had. I cringe when I think about what I've spent but also I feel very fortunate to be in the position I'm in and be able to do so. I hope the rest of.you have made progress and cannot wait to see how everyone has done.