Bunch of random stuff this week.
Action Variation RC SGC 10 for the cost of the slab? Sure thing.
I'll never understand how Pacific made such boring looking base cards but such awesome looking inserts.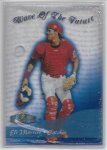 Fleer was really starting to push the boundaries at this point.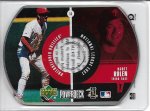 I'm not sure what Upper Deck was thinking but I still love these.
Yep...more Dufex lol
I've got a major PC pickup coming later this week so I'll post more then.