Billy Buckner. The guy was a pretty decent hitter in his prime. By the end, he seems to only be remembered for his worn out knees and the ground ball. If he won't ever reach the HOF, which seems very unlikely, his moustache and eye brows should be!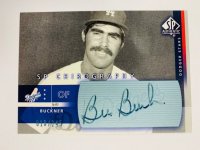 How many knew he had a brother in baseball with an equally impressive stache?!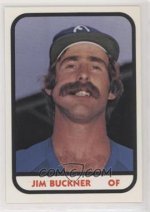 These Expos were both Dodgers later in their careers. Brooks and DeShields.
Cincidentally, both were memebers of the Topps All-Rookie Team. Brooks just got cheated when Topps stopped designated the award with a trophy on their card. His 1982 Topps would have had the trophy, along with teammate Mookie Wilson and Expos Tim Raines and Tim Wallach (because we are talking Expos).