I do have tons more back I'll scan but also got these tickets back recently as well. As most know I PC Roger Clemens and was able to snag a few collectibles of some key games back in 2005 .
The first ticket was a particularly notable game in that Clemens threw 120+ pitches while dueling Mark Mulder in a 0-0 pitchers duel and eventually came out of the game which Mulder won in the 10th with a 10 inning complete game.
The 2nd game was on my birthday and Clemens ran into the buzz saw that was Chris Carpenter that year. Both games were tough losses. Clemens had his best ERA year that year with a 1.87 ERA . Overall I think 2 of the tougher pitched duels that year for him .
Box scores included for a little historical context
,
,
,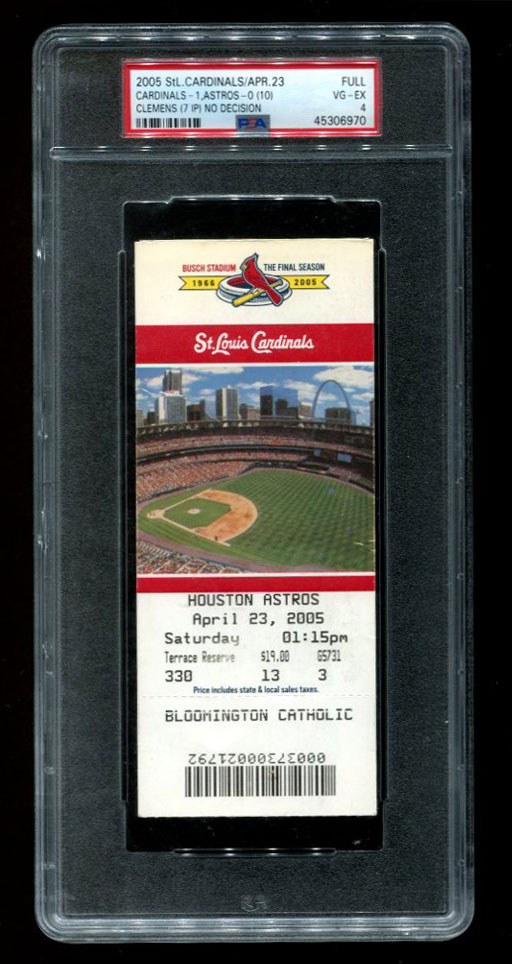 ,
,
,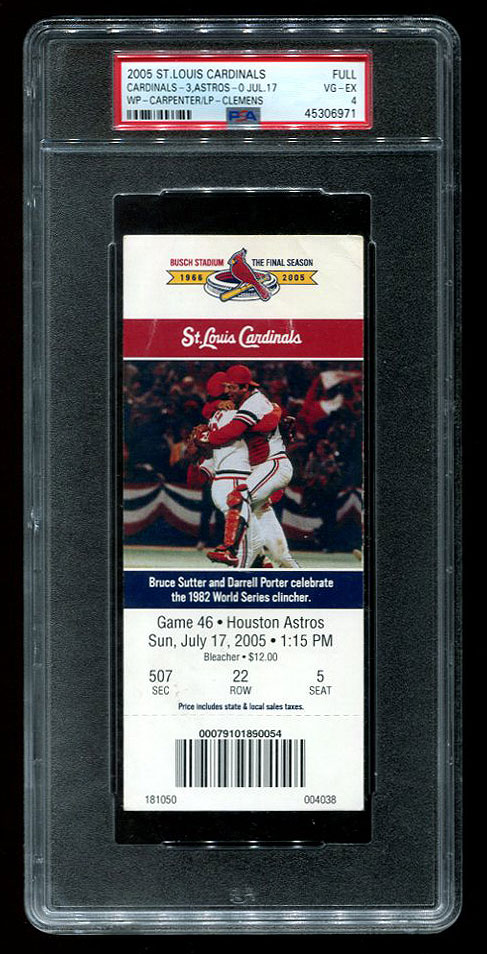 Last edited: