Bunch more slabs from 2005 Absolute. Missing about half a dozen pieces that 4 hrs of looking couldn't locate sadly.
I'll have to revisit them later down the road when things are more organized in the inventory can't waste any more time to look.
I know the slab # and have pics so hopefully will find misplaced somewhere.
Doubles, Double Primes, and a Quad plus Five Swatch Prime pieces in this set of scans
Kept the 2nd #21 black as a patch variation . Love the 5 piece as the batting helmet was rarely in cards as extra work was required to flatten
,
,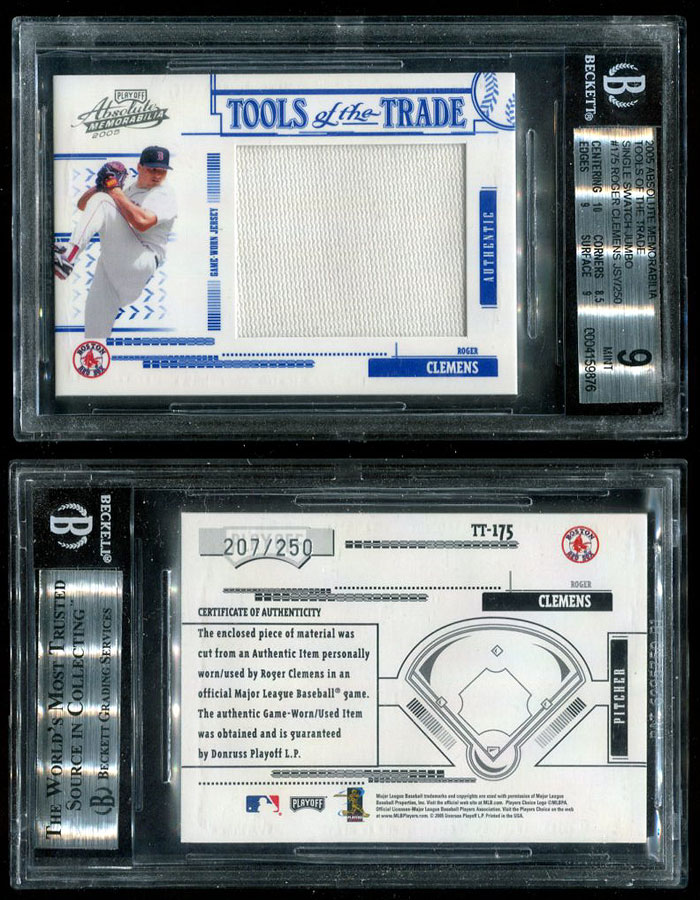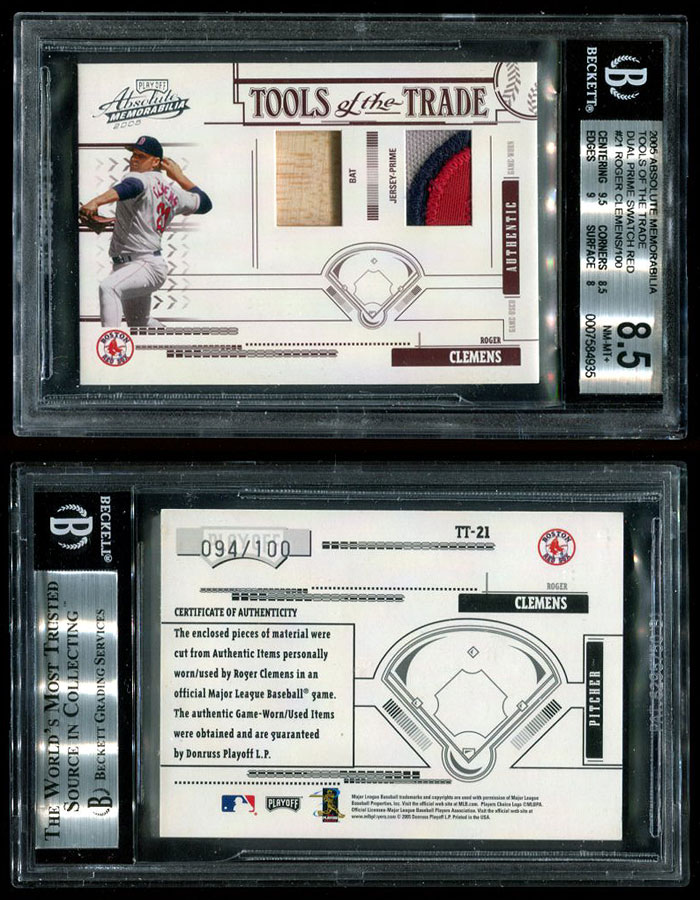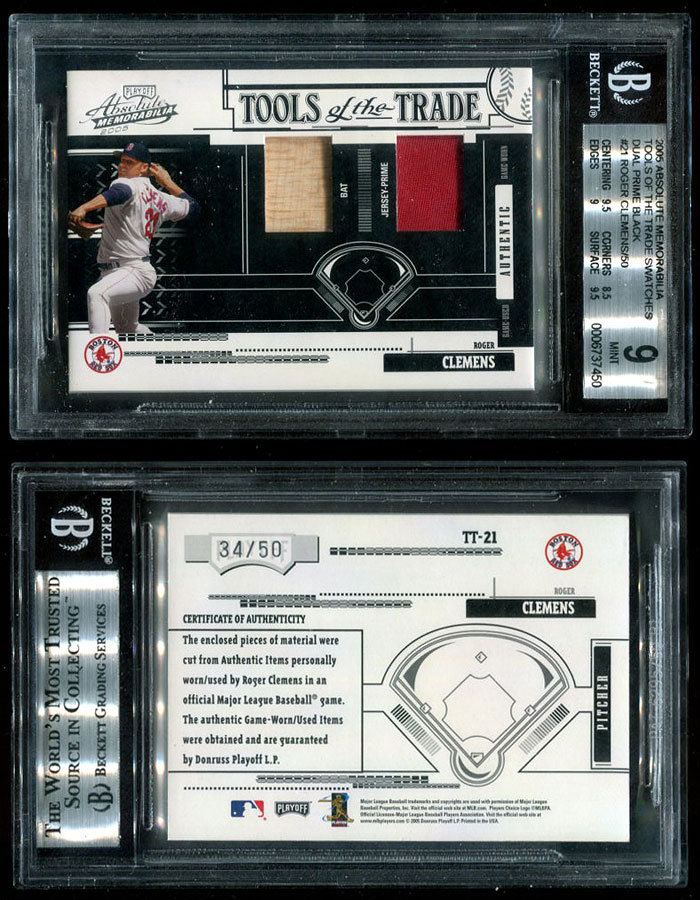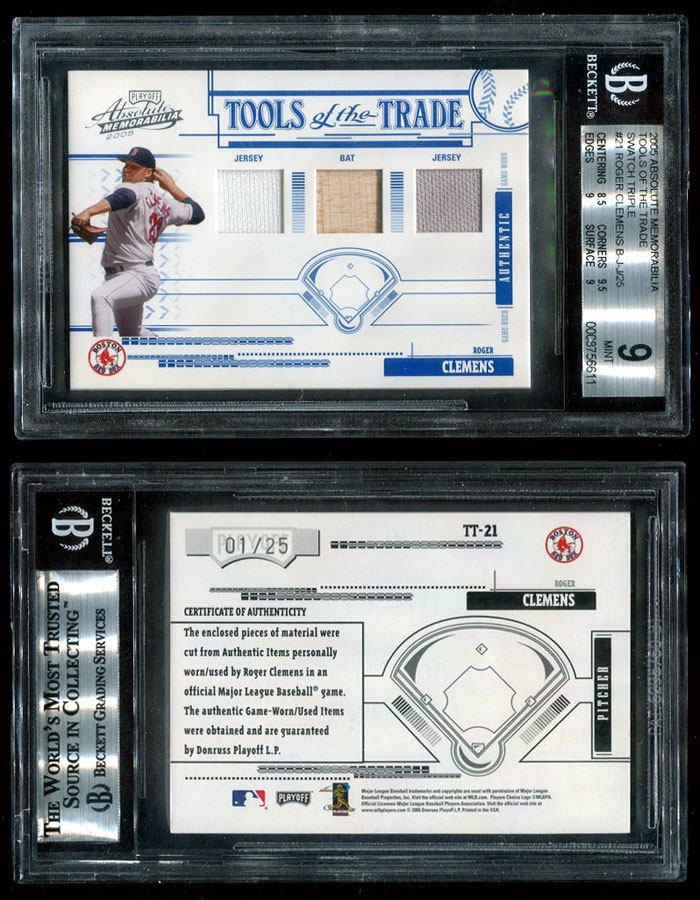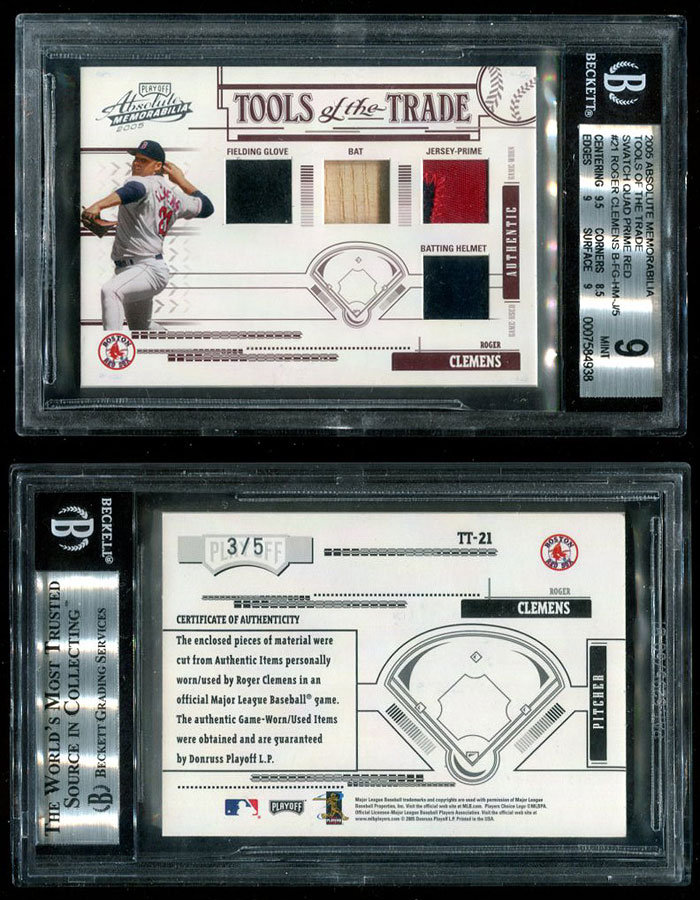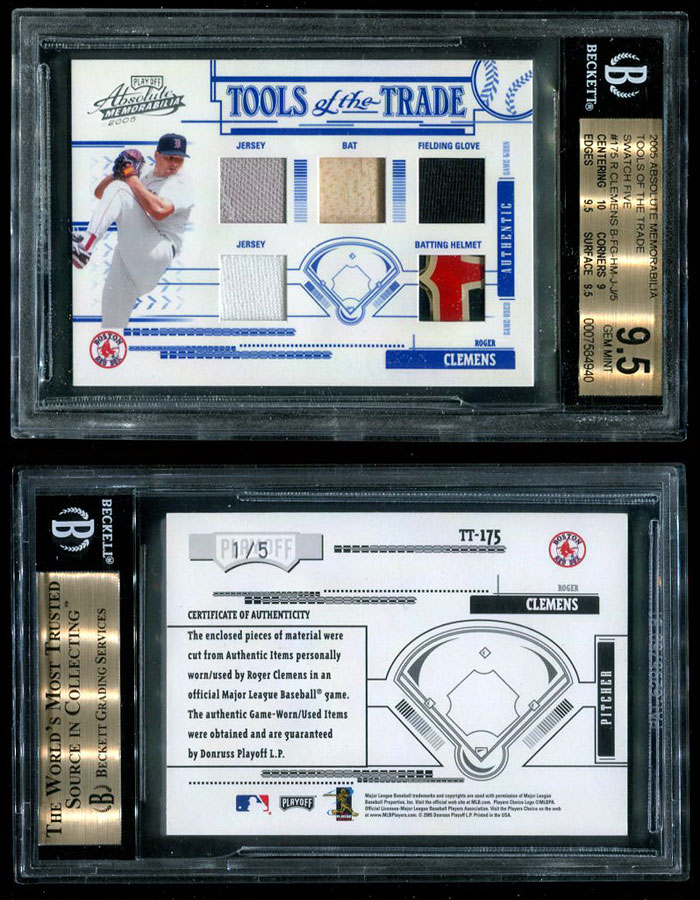 Also have a dupe of the Triple Prime Black that I've owned for years. Always wanted to trade for a tough card I needed.
Just haven't yet since folks just hold on to cards as trading seems to be dead nowadays.