So we are on to scanning the
2004 DONRUSS ELITE
series of cards. Elite was turning some serious cash, and I wish DLP had kept their license. I thought card wise this 2004 series was well thought out, had a nice mix of inserts, game used , and autos, and the design was top notch.
I went over a lot of my thoughts when I did the 2005 series ( look back on prior posts)
Price point was perfect, and everyone usually went away happy. Boxes were one of my go to buys back then.
I think the long lasting impact of this series speaks for itself
Info on the 2004 Elite Series series can be found here
2004 DONRUSS ELITE BASEBALL
Think I need just the Dual Bats/50 and Gold/25 of the # 43 Roger Clemens / Mike Mussina to complete the base series of stuff
If anyone has one feel free to email me I have dupes of some of the Status and Aspirations.
On the Team cards I have 5 or 6 of the #2 base item just need to sub and close that slab sub-series out
2 - YANKEES TEAM ( Derek Jeter / Roger Clemens / Andy Pettitte / Bernie Williams )
===================================
,
,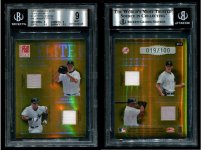 25 - PASSING THE TORCH ( Roger Clemens alone)
===============================
,
,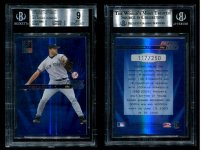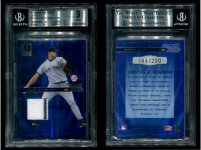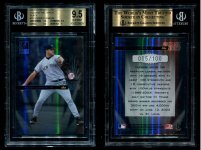 43 - PASSING THE TORCH ( Roger Clemens / Mike Mussina dual)
================================
,
,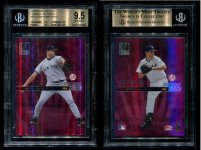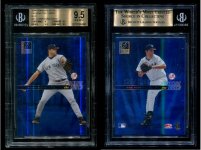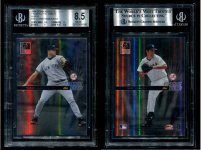 ,
,
,
,
In a little bit will scan my 2004 Donruss Elite Extra Edition stuff.