2007
29 new A's in 2007! A rebuilding process was beginning.
Daric Barton - Played 8 years for Oakland and had a great 2010 but other than that was injured and/or ineffective.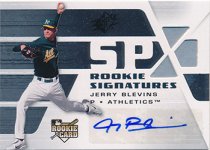 Jerry Blevins - Reliever had a 13-year career, 7 of those in Oakland. Looked like a string bean.
Rob Bowen - Effective backup catcher for half a season and ineffective backup catcher for one season.
Dallas Braden - He was a decent starter of course most known for his 2010 perfect game. He was finished soon after that due to injuries and went on to become a broadcaster. Really really loves his hometown of Stockton.
Andrew Brown - Reliever was okay for Oakland in 2007 and 2008 then was never heard from again.
Dee Brown - Unfortunately not the NBA slam dunk contest winner, this is the former Royals outfielder who finished up with 8 games for the A's.
Travis Buck - Prospect had a good showing in 2007 then never quite put it together in a further 5 MLB seasons.
Jack Cust - Ahead of his time, seemingly all he did was strike out and hit homers. Not enough homers to stick around more than 4 seasons, though.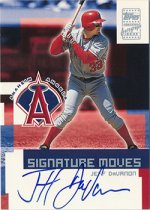 Jeff DaVanon - Played the last 26 games of his career with the A's.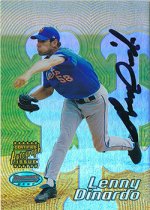 Lenny DiNardo - Spent parts of 2 years in Oakland but it felt like 10.
Continued in next post.