A few more Clemens for insurance lady ( will be scanning more she's insistent) and will also be showing some slabs back.
Inside each September 2002 Beckett was either a Studio Sample or an Absolute Sample. Got the silver just need to locate a Gold version. Topps Ringmasters has a unique raised surface one of the cooler items Topps came up with back then.
If you have ever tried to gem GU or a Fleer item- its tough. Love these two cards
Thanks to Justin
@f2tornado
for the Diamond Dominators Jsy gem !!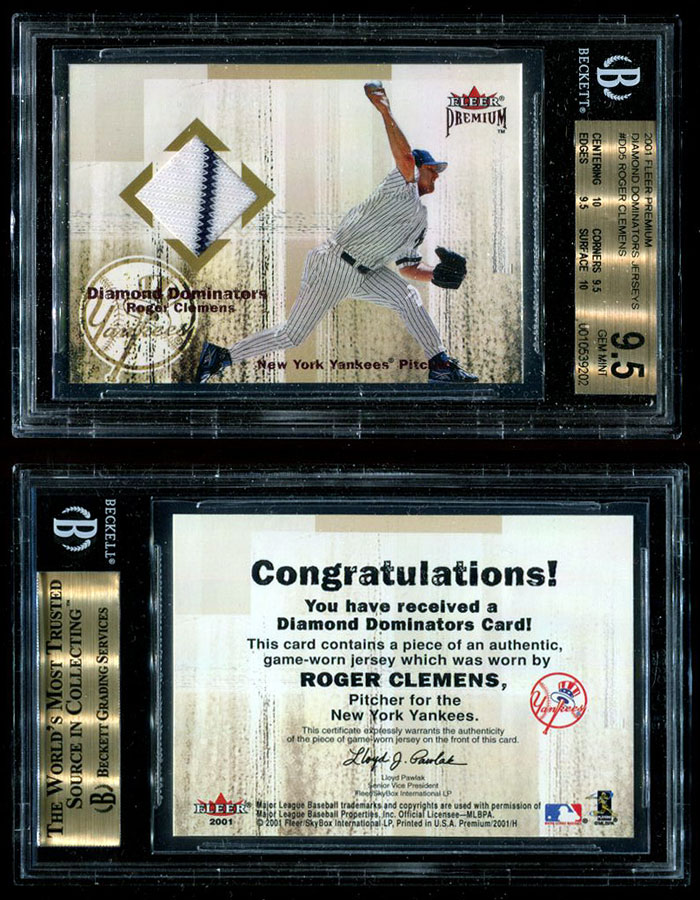 Starting a new box this one has a lot of 80's mixed in. The 1986 Topps Tiffany is like most Topps- poorly produced. QC issues common. I don't expect any less its a candy company.Self subbed from my own purchased set years ago.
I've written about the
Classic Green
series before in my "365 Days of Red Sox thread", which I write in when I get time. As you can see its been damaged by my moves. Added a few misc slabs that were the end of the box couple of harder to locate in good condition Artists proofs